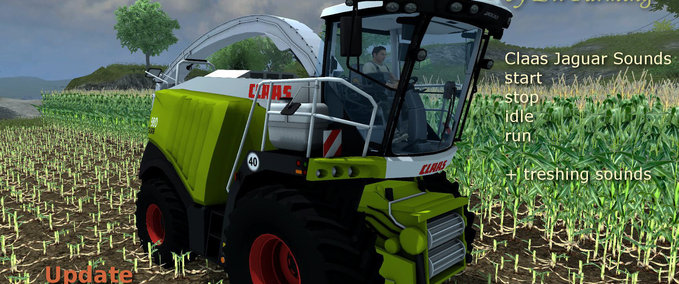 Suitable for the corn harvest here an update of the sound packs for a Claas Jaguar. The sounds are made as realistic as possible. Installation instructions supplied with the mod as a ReadMe!
It includes:
- Startup sound
- Stop Sound
- Idle Sound
- Run Sound
+ Dreschsounds (start, stop, idle) were replaced in version 2.0!

Claas Jaguar 980 zufinden here: http://ls-portal.eu/claas-jaguar-980-2/
Have fun with it!
Credits: LwFarming
This is a Farming Simulator 2013 ( ls 13 ) Mod, in category Useful Thins
DOWNLOAD Link: CLICK