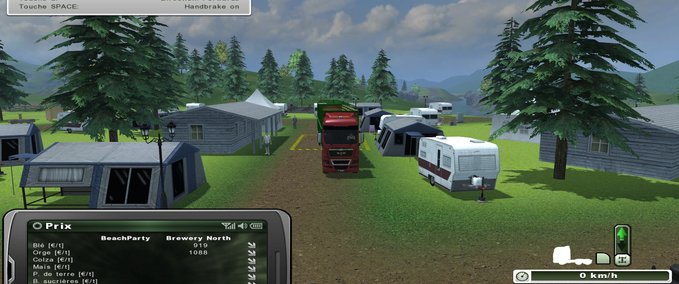 This Maps is just alsome, nice texture and running smootly, new selling poiny but it was missing the pig mod and the wool collector.
So i add them and release you the patch i have done for mysleft but i whant to share it cause it's just to nice.
I taken Big tony map and added the last pig mod, who run by buying pig (like cow) who breed sellable pig.
(the only limits with this pig mods is your capacity to deliver food, cause you can adjust pig production)
Also i added a 12 slots wool collector
And 2 selling point for the pig, one at the beach who love doing BBQ and the other as a butcher, both work with the market.
To install, get the original big tony map from http://fs-uk.com/mods/view/30165       about 190mo
Install it, map is fully playable and functionnal
But with my patch it's better so get it from http://uploaded.net/file/8lmkeifq/BigTonyPatchByMrCarn.zip
Then  put my file (overwrite) the original one from your mods folder (open the zip and copy)
look like : C:UsersYouAreHereDocumentsMy GamesFarmingSimulator2013modsBigtonys_Hagenstedt_Final.zip
Folder Path need to be respected
My patch contain only updated map and pig/wool/butcher scripts/building, is about 112mo
File need to be putted one bu one, sorry i dont know how to do a real install, if you have to do one, go for it.
Start a new game
Have Fun
Cia
Include in the patch *
thanks to the Big Tonys Team who have done the map, alsome work, GG

http://fs-uk.com/mods/view/30165
Also Thanks to Marhu for is wool pallet collector
http://www.modhoster.com/mods/woolpalettecollector
Thanks Again to Marhu for is Pig Mod Updated

http://www.modhoster.com/mods/schweinemast–3
A thanks to Javier007 for is Slaughterhouse
http://www.modhoster.com/mods/slaughterhouse-the-pamplonica-sale-of-pigs
Credits: mrcarn
This is a Farming Simulator 2013 ( ls 13 ) Mod, in category Maps & Buildings
Image 1 Image 2 Image 3 Image 4 Image 5 Image 6 Image 7
DOWNLOAD Link: CLICK