Tag Archives:
Other-mods Mods
Use the original link when sharing
Test:1.25
Credits:
Resul41
DOWNLOAD 3 KB
Template for the Mercedes MP4 Actros by SCS.
Credits:
PRN_FR ETS-Modding
DOWNLOAD 11 MB
Hi guys. Present a pack with 40 textures for asphalt for ETS2. My work was done on the basis of kimsign jobs. Then the credits go first for him. I did the texturing work 22 files.
Features:
22 new textures in HD Including:
– Texture of yellow lines
– Texture of white lines
– Paving texture of cities
– Texture of the walls of garages
– New asphalt textures
– Fresh asphalt textures
– Old asphalt textures
– Crumbly asphalt textures
– Painted asphalt textures
– Thick asphalt textures
– Cracked asphalt textures
and more
Please inform the files with errors or that do not get good so I can fix in a future release
Modify the will of my files, I ask only to inform me so I can also enjoy the work
I recommend high priority
tested 1.25.x
credits: SCS, kimsign, Game Over
Credits:
SCS, kimsign, Over game
DOWNLOAD 11.85 MB
It is a mod that adds a base in Warsaw.
The database operates on the basic maps DLC
Version 1.25.3 game x
Author: by MAD MAX
Please KEEP ORIGINAL links.
Credits:
MAD MAX
DOWNLOAD 75 MB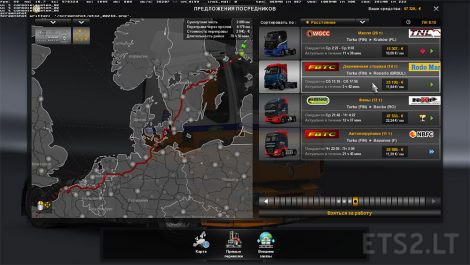 This package contains the files for combining maps EAA4.1.1 & ProMods2.11.
The changes affected only the files of the world and some prefabs.
Connection details in the archive file.
Credits:
Drive Safely, m1key, dobr4060
DOWNLOAD 2.8 MB
use the original link when sharing
Tested 1.25
Credits:
Resul41
DOWNLOAD 643 B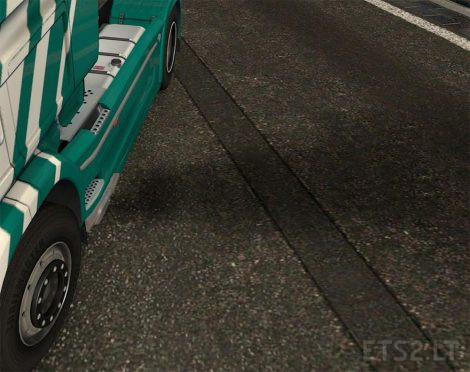 Exhaust Smoke for trucks: DAF XF 105, DAF XF EURO 6
– Adding Grey/Black Smoke
– Adapted for 1.25
Credits:
GermanMarc10
DOWNLOAD 550 KB
Exclusive save 59 lvl
Open all upgrade
Open dealers sales
Unlocked a whole load of delivery
Available two credits
money cash €24,906
Credits:
blinke
DOWNLOAD 174 KB
Money €300.366
Level 59 (300.000XP)
Unlocked to all passenger transportation
Your choice of first purchase of the bus
Credits:
blinke
DOWNLOAD 208 KB
Hello everyone. That mod adds new real trees same as on screenshots.
Hope you like it!
Enjoy!
Credits:
Павел Агарков, Fenix
DOWNLOAD 32.4 MB