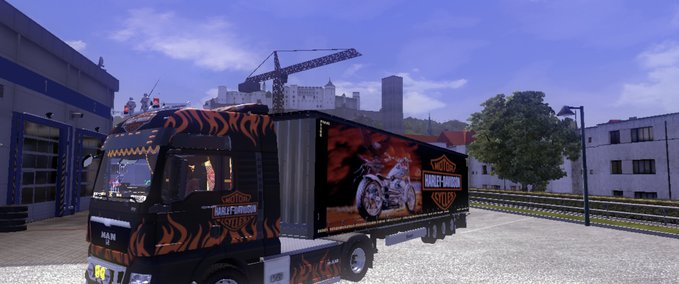 This is a skin pack for Man tgx xxl MAN Tgx-xxl-Harley Davidson & Trailer

It was a user request, because I've been liking met.
Truck & Trailer can be used individually!

This skin pack must be without my consent not to other pages uploaded!

This skin was made by me (   Black light) for ETS2 Skins (Facebook page) created.
If you wish you then notify you simple, maybe we can help you.
E-mail: ets2-skin@t-online.de
Facebook: https://www.facebook.com/pages/ETS2-Skins/229140367272307
Credits: SchwarzLicht
This is a Euro Truck Simulator 2 ( ets2 ) Mod, in category Skins
Image 1 Image 2 Image 3 Image 4
DOWNLOAD Link: CLICK