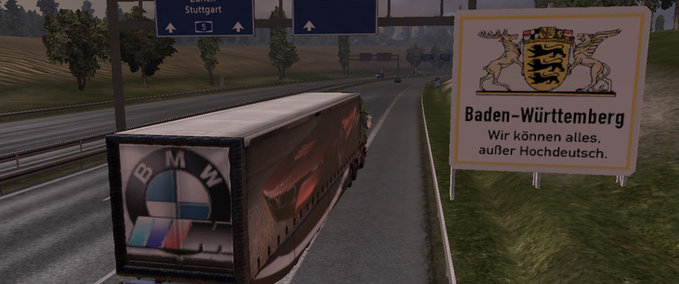 Hello, Just Play the mod is done … Just Play Mod Map for TSM 3.5
Companies are included
Approx: 300 skins for trailer
Mercedes star
Changed wurdern penalties
ca: 1500 penalty if the rest period was not observed
No additional trucks that come individually
Weather and temperatures adapted to the summer
dieverse new engines and attachments
and much more …. drive a lot of fun ….
Information: The Just Play Pack is also suitable for users without TSM map.
Important: This mod must be removed from the modfolder:
trailers-pack-le-1.8.0-1.4.1 [ets2.freevar.com]. scs
Firmenmod_TSM_3.scs
Donations: We do our work from the fun of it and they will continue to keep it open. Because we were but often addressed on donations. possible support, we provide here only just stating the logfile Have Fun Greez your TSM Team License: TruckSim MODS of TruckSim Map is licensed under a Creative Commons Attribution-NonCommercial-NoDerivs 3.0 Unported License. Based on a work at Download Only the original link from TSM (uploaded.net). Permissions beyond the scope of this license you may under error message – TruckSim – Map teamWorldAbout This mod may only be charged on the offered download links! The mod may not be offered to other file hosters!
Credits: Thomas@TSM
This is a Euro Truck Simulator 2 ( ets2 ) Mod, in category Mods
DOWNLOAD Link: CLICK