Small Tipper Trailer
Authors: SUMMNI, Andrei, VasilisVasilis31
DOWNLOAD 7 MB
Old Fortschritt GT 124 Tractor
Credits: this mod is made by GTSchmiede
DOWNLOAD 22 MB
Old Fortschritt RS 14 30 Tractor
Credits: this mod is made by GTSchmiede
DOWNLOAD 23 MB
(*) Lighting
(*) ES Limiter
(*) 430 hp engine
Credits: this mod is made by Turbo`s Moddingfactory
DOWNLOAD 19 MB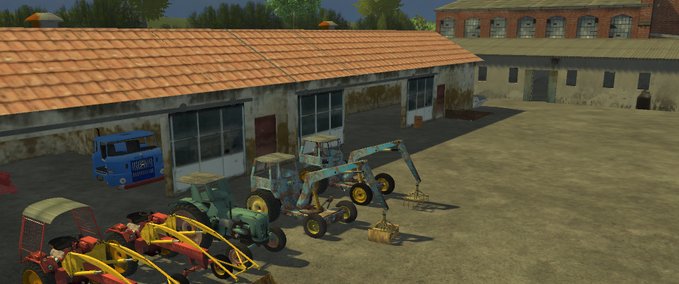 In recent times the summer I 'm pulled over the country and have let me come back to my home mecklenburger Good . As I was looking at in my old hometown in the former LPG buildings , I could not believe my eyes.
Loud old friends who were there so buried under the straw and waste. Shown initiative and asked if they were to have you . 0 problemo and I already had it .
I dusted it off and fumbled a bit and since there a bit old and already she shone in splendor.
Of course they will still have one or the other Macke, but they run only once to my satisfaction.
Color is not the greatest , but my options are limited.
Here they are and enjoy my heart.
After a few hours of work , I shall now put them available to you .
What do we have like that?
GT 124 devices with and without transformer revised bonnet with lift truck T025
RS 14/30 wheeled debut
T157 / 2 mobile crane based on GT124 with gripper and gripper dung heap compatible with plazierberen
closed and open version debut
So that should be enough for now .
Thanks to both of my LS friends and charly99 tekker for testing and support.
For errors Fund please pn me .
Credits: gtschmied
This is a Farming Simulator 2013 ( ls 13 ) Mod, in category Tractors
Image 1 Image 2 Image 3 Image 4 Image 5 Image 6 Image 7
DOWNLOAD Link: CLICK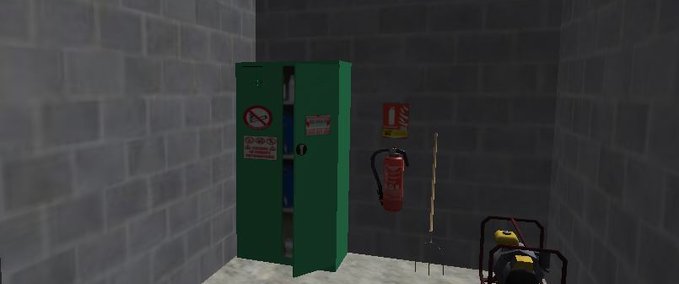 This is a wardrobe cabinet Phytosanitary to decorate your map.
Made with Google SketchUp and Blender.
Created By SimulatorGAMES, All Rights Reserved.
FaceBook: www.facebook.com / Siumulator
YouTube: / user / ChantierTravaux
Credits: Simulator GAMES
This is a Farming Simulator 2013 ( ls 13 ) Mod, in category Maps & Buildings
DOWNLOAD Link: CLICK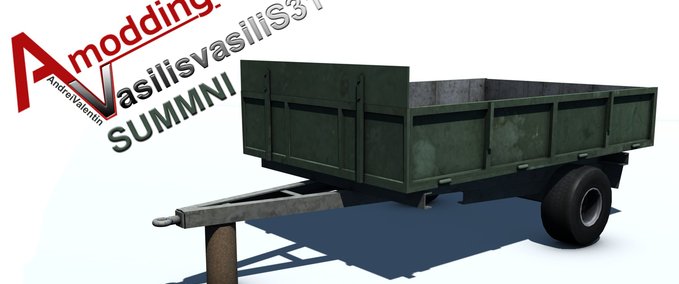 Trailers by Av-modding and SUMMNI
Model 3d: SUMMNI
Texture and ingame: Av modding (Andrei and VasilisVasilis31
Trailer has no errors
If You Want To Upload On Other Sites And Keep original link Copyright Details
Credits: Andrei Valentin
This is a Farming Simulator 2013 ( ls 13 ) Mod, in category Trailers
DOWNLOAD Link: CLICK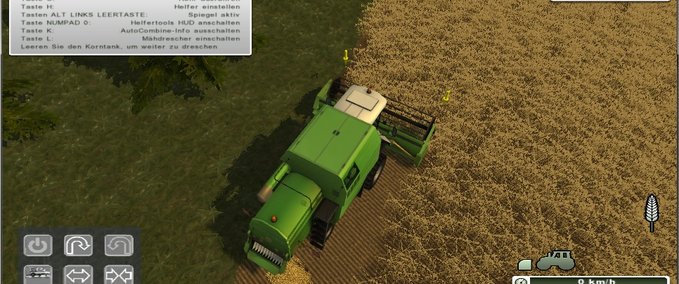 I actually like a card with a rectangular fields . But in the SP or the combine harvester to drive yourself plus the tractor with trailer is then but a bit tedious .
On the other hand, I did not change any combine only myself and therefore I have written AutoCombine . The mod is installed easily in the mod folder . It automatically builds in all combines and forage harvesters . Thus the combine automatically moves around in circles around the field.
With the K button to open the Hud and starts with L or stops the automatic threshing. In Hud , you can adjust the width (default is 0 ! ) , The markers before and move it back and still set whether the combine abtankt standing or driving . The mod also works with forage harvesters .
Patch 2.0 is urgently needed !
The mod can , using the original download links and the name of the modder , are available for download anywhere . The reuploaden on other file hosters is prohibited.
A brief note to me would be nice too .
Credits: biedens
This is a Farming Simulator 2013 ( ls 13 ) Mod, in category Useful Thins
DOWNLOAD Link: CLICK