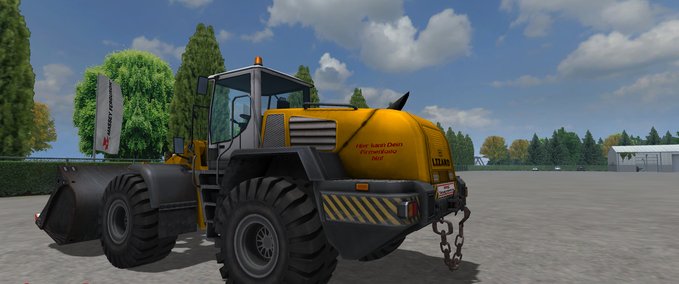 Hi LS community,
I have decided once the Lizard loaders. Actually, I just wanted to reskinning it, but then I started to tinker

What is special about this mod:
new skin
New skin driver
tire dust
Lanes in fields
dust
washable
lighting V3.1
realExhaustParticleSystem V3
manual ignition
Fruit: manure, silage, potatoes, sugar beets, corn, canola, barley, wheat and their vapors
further three things are still installed, which did not exist as:
Noise and dust particles of the blade in contact with the bottom
an animated chain at the rear, which moves realistically
special sound when braking, the only sounds when brake lights come on, so do not "compressedAir" but in addition.
The mod is in the Textures folder in a PNG file that you can make you own company logo on the charger.
the scripts are from: Sven777b, Templaer, model eicher, Manuel leithner and me.
A special thanks goes to [FSM] Chef, ALEX2009 and of course
GOOGLE for help with the scripts!
Before any questions arise concerning the chain if it can not be converted to a tow, NO, you can not.
But a matching necklace as accessories is in the works.
For me, the log is error free!
 
Re-upload without my permission is prohibited!
This mod may not be offered for download only Modhoster!
Credits: 112TEC
This is a Farming Simulator 2013 ( ls 13 ) Mod, in category Combines & Excavators
Image 1 Image 2 Image 3 Image 4 Image 5 Image 6 Image 7 Image 8 Image 9 Image 10 Image 11 Image 12 Image 13 Image 14 Image 15 Image 16 Image 17 Image 18 Image 19 Image 20 Image 21 Image 22 Image 23 Image 24 Image 25 Image 26 Image 27 Image 28 Image 29
DOWNLOAD Link: CLICK