Tag Archives:
Euro Truck Simulator 2
Elven Archer Skin for Scania RJL Longline Truck
Tested 1.25 Game Version
Author: Aleksandro
DOWNLOAD 1 MB
Eberle Triesenberg Skin for Renault Premium Truck
Tested on 1.24x
Author: FarmerBeavis
DOWNLOAD 2 MB
Skinpack "Eberle Liechtenstein"
Credits: FarmerBeavis
Software used: Pixelmator
Tested on 1.24.x / 1.25.x
v2 with Skin for:
SCS + Modded Renault Premium – Truck #38
SCS + Modded Renault Magnum – Truck #22
Credits:
FarmerBeavis
DOWNLOAD 2.2 MB
Very nice RED skin for DAF 105 by Keda
Tested on 1.25 work super ?
ENJOY
Author: Gile004
DOWNLOAD 1 MB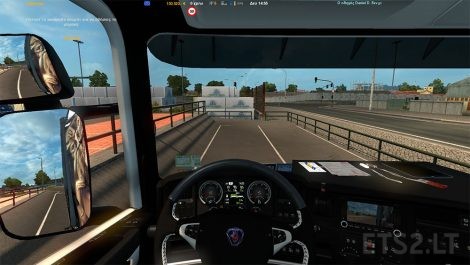 THIS IS MY FIRSTMOD.I have take some ideas from Pivas mod front mirror in gps.This is a BETA TEST mod if you have any problems i don't have the solution.
-Installation:Put the scs file into the mod folder go to the game and
give its a high priority and remove any mirror mod.
-To contol the camera press F4 2time and go to (4)
-You lose your gps
-to make the mod work press F2 one time
Thanks to piva for the idea if you have a problem contact with me
Credits:
Piva.Greg
DOWNLOAD 0.4 MB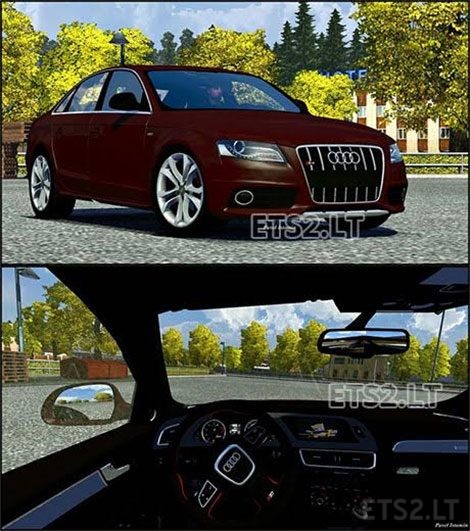 Replace DAF !
Test Version 1.25
Credits:
Forza Motorsport 3, Jack EVO, by maz_man™, jon-ruda
DOWNLOAD 12.7 MB
This mod adds High Quality Road Textures in Game.
Credits:
Reyizz
DOWNLOAD 19.3 MB
This mod makes changes and improvements to the default summer environment.
*If you prefer to have flowers on the vegetation use the Flowers addon in the download pack.
Works with Promods, TSM, Rus Map, MHA, and others.
*Hungary Map fix is included in the download pack.
Compatibility latest version: 1.25
Changes in v2.1
Updated for 1.25
Some vegetation colour changes
Recommended settings
HDR: Enabled
Vegetation Detail: High
Grass Density: High
Important!!
Summer Environment is a weather and graphics mod so other weather and environmental graphics mods should be disabled.
Summer Environment should be given a HIGH priority in Mod Manager.
Author: Grimes
DOWNLOAD 94 MB

Updated version of map Indonesia
Added city Bebunga and Paleman and improved roads .Fixed all bugs from earlier versions,much rebuilt and altered.
Full compatibility with version 1.24. Is easily combined with most cards.(TSM Map,ProMods,EAA, etc.)
Position in the Mod-Manager does not matter in list of cards to start a new game is optional
Compatibility: MhaPro+RusMap+Panbase
Tested on version 1.24s
Log Clean !
Authors: Septian_MR, fixed: pg group mods
DOWNLOAD 86 MB