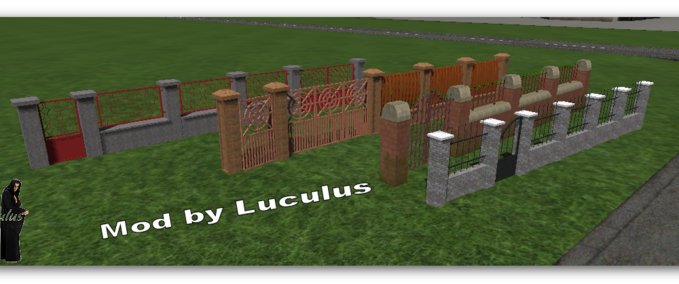 To all mappers here are some fences with gates to fit into the map
with the Giants Editor.
I have copied a part of Google Warehouse, unfortunately I could not take too many because the UV
Had errors, so I have taken as the template and newly built. Without error!
Vielö fun obstruct the fences.
Credits: Luculus
This is a Farming Simulator 2013 ( ls 13 ) Mod, in category Maps & Buildings
DOWNLOAD Link: CLICK