Category Archives:
Trailers
(*) Capacity: 5700 l
(*) Indicators
(*) Emergency
(*) Dirty texture
Authors: GIANTS, TL-Modding, Sven777b, Manuel Leithner, Geri-G
DOWNLOAD 10 MB
Capacity 30000 l
Authors: VWFahrer80, kydancer, Face, Meyer123, Fin050808
DOWNLOAD 6 MB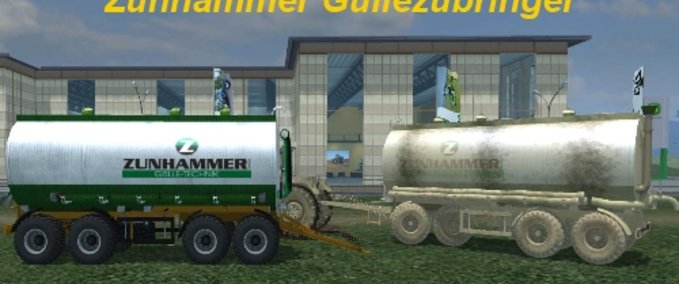 Can be used as a feeder for filling slurry injector or as a sales trailer for standard trigger such as
http://www.modhoster.de/mods/guelleverkauf-platzierbar
Capacity: 32,000 liters
Upkeep: € 5
Available in standard version or Washable, Dirttime = 2 hours
This mod is built according to my ideas, it is not forced to download.
The mod may be published on other sites just below the original link from uploaded.net
The mod 'may be published on other sites as long as only the ORIGINAL LINK at uploaded.net will be used!
more mods can be found on:
Credits: jerrico
This is a Farming Simulator 2013 ( ls 13 ) Mod, in category Trailers
DOWNLOAD Link: CLICK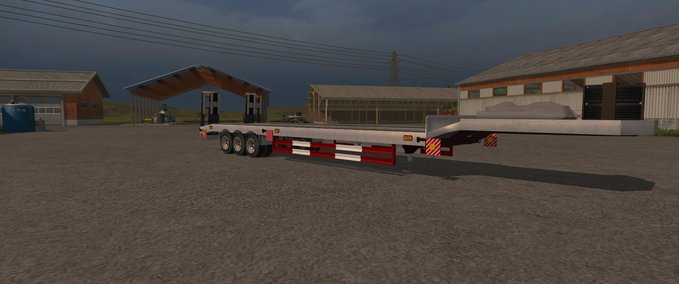 OFFICIAL FMC (Freelance Modding Crew) RELEASE

Included in the Zip file are…. 

Transport trailer Semi_truck (vanilla) version 
Transport trailer Dolly (vanilla) version 
Transport trailer Semi_truck (MoreRealistic) version 
Transport trailer Dolly (MoreRealistic) version 

Installation. 

Unzip main file then copy the zip files that are inside the main zip file into your mod folder UNZIPPED. 




Information. 


This is my 3 axles gooseneck lowbed ramp transporter trailer for hauling machinery. 



It is based on the Tongyada CTY6005 which can be viewed at http://tongya-truck.en.alibaba.com/product/470950319-212502421/3_axles_gooseneck_lowbed_ramp_semi_trailer.html 

Built in Shandong, China from Carbon Steel. 

Shandong Liangshan Tongya Automobile Co.Ltd was established in 2000 and employs over 1000 workers. 

I have never seen this companies products uploaded to any site so thought I would be the first to do so. 

The trailer is a 40′ flatbed gooseneck transporter for hauling all types and sizes of machines. It can take 2 large tractors or 3 small ones, it also hauls larger harvesters if carefully loaded (the collision has been widened to allow for this). 

Note.Some machines have front attachments (such as the Grimme potato harvester) which caused conflict with the front collision because of this the front collision has had to be removed, and a warning sticker saying STOP has been put in there, if your tractor falls off the end please just put it back on and stop where the sign says stop. 

There is still a problem with camera clipping when fully loaded (tends to zoom into the truck when moving fully loaded, this is due to the game physics and not my mod) but if this is something that irritates you it can be avoided by using the mod "No Collision Camera FS 13″ which can be downloaded from this site on this link http://fs-uk.com/mods/view/29332 . 

DO NOT USE the mod "Pete379″ as this tends to lift at the front wheels when the trailer is fully loaded. I have tested the trailer with other semi-trucks and it works fine. 

I have tested this with all types of machinery and also with pallets and bales (if you feel the need) and it works okay. I have found no issues with the trailer so far, but if you find any please make a comment in the support forum and I will see if I can sort it. It has also been tested in MP mode and with the MoreRealistic mod and all works fine. 
Copyright:
You are free: 
To Share — to copy, distribute and transmit the work. Only the original web link address can be used, so a link to FS-UK.com must be used, opposed to the work being uploaded to another site. 
Under the following conditions: 
- Attribution — You must attribute the work in the manner specified by the author or licensor (but not in any way that suggests that they endorse you or your use of the work). 
- Noncommercial — You may not use this work for commercial purposes. 
- No Derivative Works — You may not alter, transform, or build upon this work. 
You are welcome to edit the mod for your personal use. You may not edit the model, skin, remove or addto the model, and then release it under any circumstances. 

Enjoy the trailer.
Credits: Napalm_vfr
This is a Farming Simulator 2013 ( ls 13 ) Mod, in category Trailers
Image 1 Image 2 Image 3 Image 4 Image 5 Image 6 Image 7 Image 8 Image 9 Image 10
DOWNLOAD Link: CLICK
In Pack included:
Transporter Trailer Semi Truck version
Transporter Trailer Semi Truck More Realisticistic and authentic version
Transporter Trailer Dolly version
Transporter Trailer Dolly More Realisticistic and authentic version
Authors: Druptown, Kosknite, Decker, FMC team, Giants
DOWNLOAD 30 MB
In Pack included:
(*) Fliegl ASW 268 More Realisticistic and authentic Trailer: capacity 20000 l, weight 6.5 T
(*) Fliegl ASW 288 More Realisticistic and authentic Trailer: capacity 30000 l, weight 8.7 T
Credits: this mod is made by Tomi
DOWNLOAD 15 MB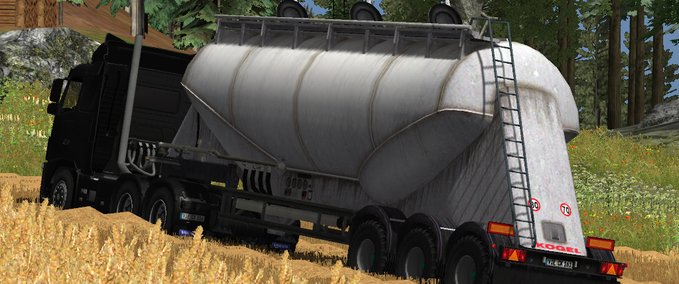 Matching trailer for my truck
Filltypes. wheat rape maize barley
Bel v31
Wheelparticle
Drivingparticle
LockSteeringaxle
Chocks
Cover open /
Thanks to all Luaschreiber
—– File must be not unpacked —-
No reupload without permission
keep Dl Link
Credits: White_Rhino
This is a Farming Simulator 2013 ( ls 13 ) Mod, in category Trailers
Image 1 Image 2 Image 3 Image 4 Image 5
DOWNLOAD Link: CLICK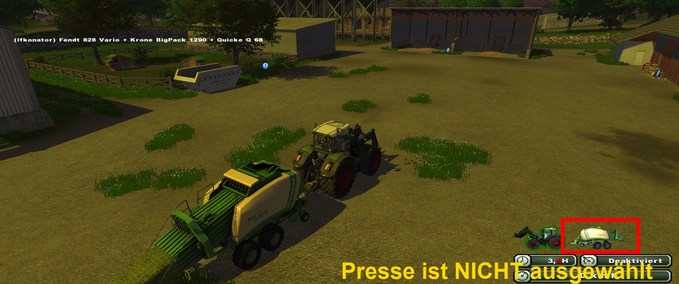 class='premium'>
class='content'>
featured

Credits: Ifkonator
This is a Farming Simulator 2013 ( ls 13 ) Mod, in category Trailers
Image 1 Image 2 Image 3 Image 4 Image 5 Image 6 Image 7 Image 8 Image 9 Image 10 Image 11 Image 12 Image 13 Image 14 Image 15 Image 16 Image 17 Image 18
DOWNLOAD Link: CLICK
Slicing filters Self propelled Trac with hose feed system VT 3936 Slurry injectors for farmers Slurry
Credits: this mod is made by JELMARVZ
DOWNLOAD 32 MB