Category Archives:
Farming Simulator 2013
Kamaz Sprayer with Wheels Particles System
Authors: Dimka096, AndreyGunko, stefan, dim-dim
DOWNLOAD 13 MB
Deutz Agrotron K 120 Tractor
Credits: this mod is made by Kennjo201
DOWNLOAD 12 MB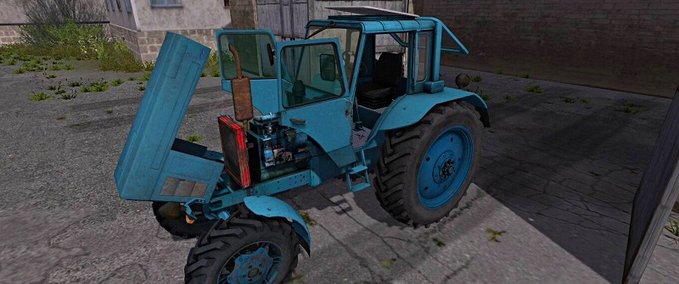 id="gt-res-content" class="almost_half_cell">
style="zoom: 1;" dir="ltr">- Opening windows, doors
- Moving parts of the engine
- Opening flap
- Plowing Mod
- 2 new camera drive (side, back)
- Moving clocks hints
Credits: ZeFir_POLAND
This is a Farming Simulator 2013 ( ls 13 ) Mod, in category Tractors
DOWNLOAD Link: CLICK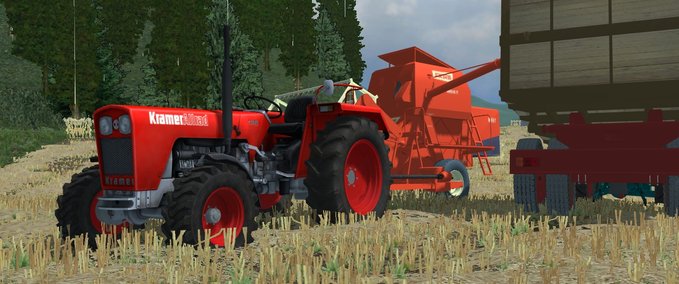 This time without many words , driving M66T as MoreRealistic , enjoy!
Original description of ansomale :
The driving M66T is a trailed combine harvester built in the 1960s. The cutter has a width of 2.25 m and it is a power requirement of 40hp – 45hp provided . Better, however, are 50hp or more in hilly terrain , as the thresher 's pretty hard also .
The drawbar has two working positions can work well with wider tractors.
My special thanks go to model eicher , who once again offered a long -cherished project of mine .
Credits:
Model : ansomale , Michl2 ( PTO )
Texture: Ansomale , Michl2
Ingame: model eicher , ansomale
Scripts : model eicher (drawbar , PowershaftLS13Combine , zylinderV2 ) Sven777b ( toggleAnimatedParts )
Conversion to MR : model eicher
functions:
Drawbar ( two working positions )
animated grain tank
animated split PTO
- MoreRealistic (It is the MoreRealistic Mod benötigthttp :/ / www.modhoster.de / mods / more -realistic )
 
 
Have fun !
Credits: modelleicher
This is a Farming Simulator 2013 ( ls 13 ) Mod, in category Trailers
DOWNLOAD Link: CLICK
Here is my first weight that I have built with Maya and brought into play. It is a new stone weight of the Landmaschienenhändler "Wesselmann and Schroeder".
The mods may be offered only with original DL link to other youth space.

Now I wish you much fun with my weight.

Credits: Fendt_615
This is a Farming Simulator 2013 ( ls 13 ) Mod, in category Implements & Tools
DOWNLOAD Link: CLICK
In Pack includes 2 Monster Edition Ford F 350 Cars
Authors: Leon, Kostolom, ROCK1889
DOWNLOAD 18 MB
(*) Capacity: 3500 l
(*) Fruits Types: wheat, barley, rape, maize, grass
Authors: Rafazr, Giants
DOWNLOAD 8 MB
The DEM Dual Tank Anhydrous Trailer is adjusted to work with the John Deere 1990 Air Seeder but can also be used with other seeders of this type and width. There is a rear attacher on the trailer so you can pull several trailers to the field but you must have them connected directly to the seeder for them to spray properly.
Authors: Rafazr, DocElyoc, Giants
DOWNLOAD 9 MB
(*) Front tank: 4230/ 120 Bushels
(*) Rear Tank: 5280/ 150 Bushels
(*) Total: 9510
(*) Combine grain with Fertilizer in one tank for full work optimization
(*) Supported Grains: wheat, barley, rape and fertilizer
Authors: Knagsted, Julian11 [BigBossModding], Lindbejb, Dural
DOWNLOAD 18 MB
In Pack includes:
(*) Merritt Super Bee Lead Trailer
(*) Merritt Super Bee Lead Seed Trailer
(*) Merritt Super Bee Tow Trailer
(*) Merritt Heritage Trailer
(*) Kroeger Agroliner Siga Uno Dolly
Authors: LazyMod Studios FSD, Isotope, BigCountry, Looseterror, Twisted, GA, Thompson06, Sven777b, Manuel Lither (Smiting), AlbertL
DOWNLOAD 15 MB