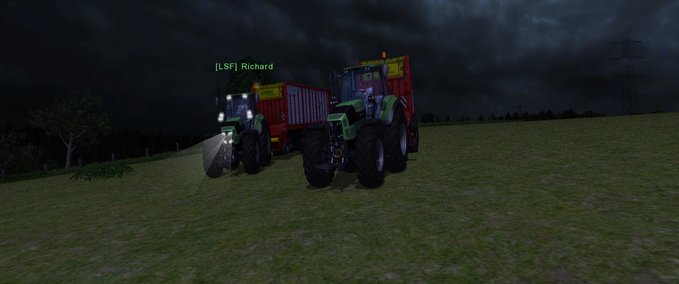 Hallo Everyone!
Finaly here is my converted and remaked version of Herlefeld 2013.
A lot of people were waiting for this and followed the progress on Facebook.
The map is now 100% playable and available on Fs2013
We have tested the map for at least 10 days in multiplayer and we didn't found any bugs or other crap.
Mike rebuilded the map from 2011 to 2013. He tried to keep al the original buildings. But he wasn't able to convert all of them but we keept the most.
We got permission from the original designer;
Gelöschter Nutzer
Karma: 163
Yes, you can, But name me and Sourceworks in the Credits and the download discription. If somebody has questions about the permission send hem this conversion.
Thanks and Bye,
Despo
What do we got in this map?
- Village
- Farm
- Storage
- BGA
- Agriculture store
- Shop
- Pedestrians
- Milk truck
- Car highway (is not working)
What's New in the map?
- Sugarbeet textur
- Grass texture
- Cows at the farm
- The Sheeps are on the same place were the cows were in Fs2011 version.
Credits: LS-Generation.com
This is a Farming Simulator 2013 ( ls 13 ) Mod, in category Maps & Buildings
Image 1 Image 2 Image 3 Image 4 Image 5 Image 6 Image 7 Image 8 Image 9 Image 10 Image 11 Image 12 Image 13 Image 14 Image 15 Image 16 Image 17 Image 18 Image 19 Image 20 Image 21 Image 22 Image 23 Image 24 Image 25 Image 26 Image 27 Image 28 Image 29 Image 30
DOWNLOAD Link: CLICK