Category Archives:
Farming Simulator 2013
(*) AO texture
(*) Front Attacher
(*) Realistic Exhaust Particle System
(*) Working MP
(*) Animated hydraulic
Authors: Sotillo Modding Industries, LI795
DOWNLOAD 75 MB
(*) Many animations (Doors, rear window, front hydraulic, mask)
(*) Ploughing Spec
(*) Full IC
(*) Hydraulic Animations
(*) Aloe Console
(*) Control Panel Attacher
(*) Wipers
(*) Digital Display Control
(*) Dynamic Exhausting System
(*) Lighting v 3.1
(*) Indoor sound
(*) Dirt Skin
(*) Added Model
In Pack is also a Forest Edition Version
Authors: Sotillo, MiguelFontanar1, JDFan
DOWNLOAD 127 MB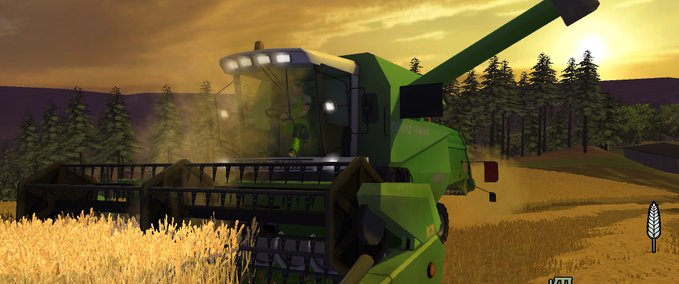 Deutz-Fahr 5465 H
On small-scale maps to get somehow not beat around the H 5465. That's why I upgraded a few improvements. He is now just as I need him. Maybe he does one or the other "small farmers" and faithful service:
- New particle systems (grain elevator and shredders)
- Chopper function (StrawSpec): turn with the vehicle on Drescher and press M
- Decent tire dust on all four wheels
- Small beautification of the cabin
This is my first mod, the I set here. Of course, you can still install and improve many things and wasted space dolle – but enough for me from.
BauerG
Credits: BauerG
This is a Farming Simulator 2013 ( ls 13 ) Mod, in category Combines & Excavators
DOWNLOAD Link: CLICK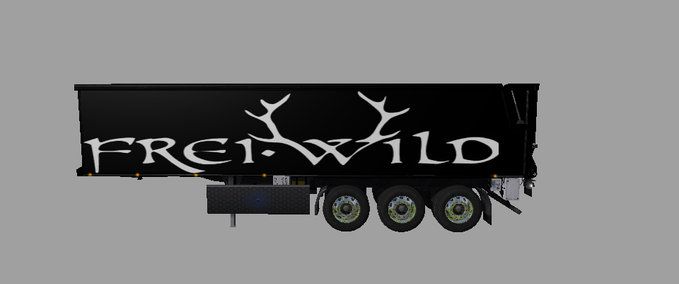 Hallo Leute,
Hier habe ich für euch einen Kröger mit FreiWild Skinn.
Beladbar mit: Weizen, Gerste, Raps, Mais, Zuckerrüben, 
Kartoffeln, Maishäcksel, Mist, Gras, Heu, Stroh, Silage,
Mischfutter, Hafer, Roggen, Dinkel, Hirse, Sonnenblumen, 
Zwiebeln, Karotten, Saatgut, Dünger, Kalk, Energieweide, 
Miscantus (Elefantengras), Grünweizen, Holzscheite, 
Erde, Sand, Kies, Schotter, Triticale, Kompost, Futterrüben, 
Hanf, Gurken, Tomaten, Sojabohnen und Äpfel.
Füllvolumen:61 Tonnen
Bitte nicht neu hochladen usw.
Credits: eddy1
This is a Farming Simulator 2013 ( ls 13 ) Mod, in category Trailers
DOWNLOAD Link: CLICK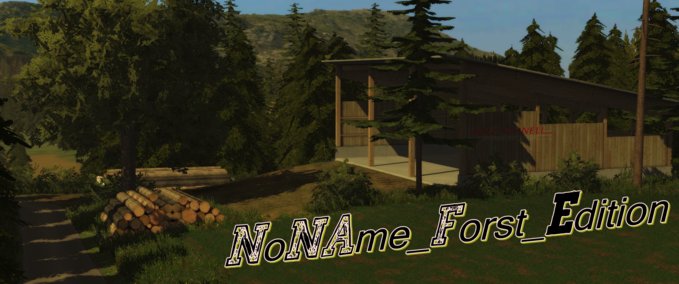 Sorry aber momentan habe ich sehr sehr wenig Zeit für Ls, wer will kann mir auf facebook folgen ab jetzt kommen Real life Fotos und Videos in Form von Kurzausschnitten
https://www.facebook.com/AgIi96?ref=hl 
Mapübersicht

2 Wirtschaftszweige:
Landwirtschaft

Forstwirtschaft

 
Benötigte Mods:
Die folgenden Mods sind für die Funktion der Map unbedingt nötig! Diese Mods müssen nur noch in den Modsordner. Es muss nichts mehr eingebaut werden!
Forstmod (http://www.farming-simulator.com/mod.php?lang=de&mod_id=382)
MapHoseRefStation (http://www.mod-portal.com/forum/index.php?page=DatabaseItem&id=273)
MapDoorTrigger (http://vertexdezign.net/erweiterungen/mapdoortrigger/)
Credits: AGII
This is a Farming Simulator 2013 ( ls 13 ) Mod, in category Maps & Buildings
DOWNLOAD Link: CLICK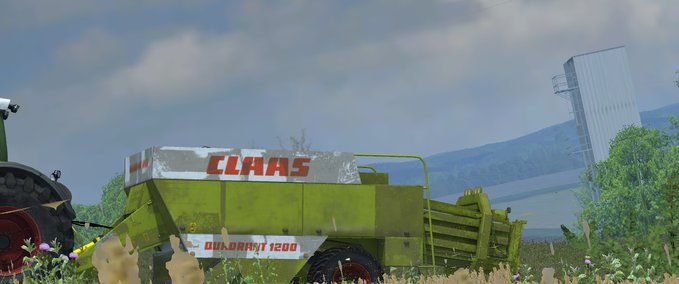 Hello,
I present NEW Claas Quadrant Baler
Features:
Dirt Skin
Animated parts

Attached PTO

Clogging

Counter

Author:

daniel11, fruktor, john_deere $ $

Keep the oryginal downlaod link!

Credits: john_deere$$
This is a Farming Simulator 2013 ( ls 13 ) Mod, in category Trailers
DOWNLOAD Link: CLICK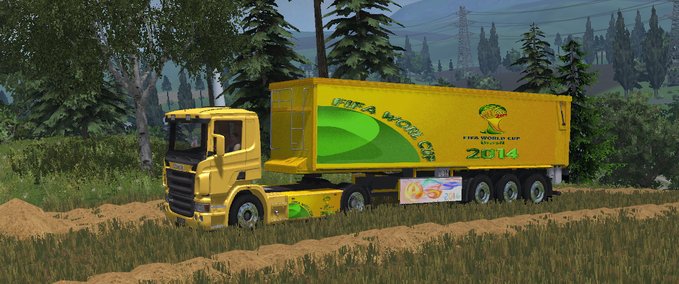 ScaniaR420 and KrögerSRB35 in World Cup 2014 Skin
Who do not like him who must not download, you should have downloaded it anyway, noting that he do not like, you can delete it yes still!
Built-up functions: Lighting V3.1.2 (Sven777b); DrivingParicleSystem and DynamicExhaustingSystem (Manuel leithner); WheelParticleSystem (?); MooringBlocks (Geri-G).
The SRB 35 can be loaded with wheat, barley, canola, corn, sugar beet,
Potatoes, maize chaff, manure, grass, hay, straw, silage,
Compound feed, oats, rye, spelled, millet, sunflower,
Onions, carrots, seed, fertilizer, lime, energy willow,
Miscantus (elephant grass), green wheat, logs,
Earth, sand, gravel, crushed stone, triticale, compost, fodder beet,
Hemp, cucumbers, tomatoes, soybeans, apples, and chips.
Model: GIANTS; Tag: Hoschi97; Skin: LS-Maximus
Credits: Giants, Sven777b, Manuel leithner, Geri-G
Credits: LS-Maximus
This is a Farming Simulator 2013 ( ls 13 ) Mod, in category Vehicles
Image 1 Image 2 Image 3 Image 4
DOWNLOAD Link: CLICK
(*) Ripped mod from game and started from scratch
(*) Added Drive Particles, Wheel Particles and Play Stand Anim Scripts
(*) Wagon Cover is now accessible just like it is when Course Play is using it
(*) Added Multifruit
(*) Added new Store graphic
(*) Price/Maintenance Cost remains the same as in game equipment
Authors: Giants, RealisticDairyFarmer
DOWNLOAD 14 MB
Schlueter 1500 VL Tractor
Authors: REYModder, Sven777b, Ago Modding, Lechu, Aranea, Manuel Leithner, Burner
DOWNLOAD 15 MB