Category Archives:
Trailers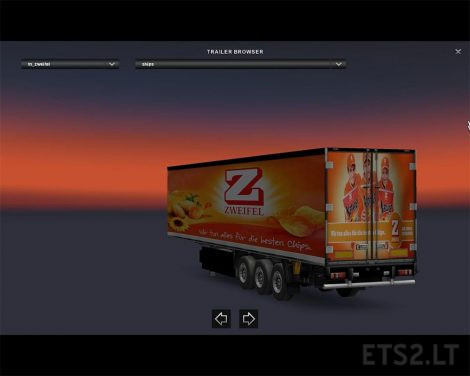 Zweifel: Swiss company on the production of ships
tested 1.25
Credits:
Pires_sergio
DOWNLOAD 8.9 MB
Welcome to my Trailer&Cargo-Pack v1.0.3!
In this package you can find all my trailers as Trailer&Cargo-Pack.
All Trailers are completely reworked for ETS2 v 1.25.x with the actual ETS2Studio beta-Version
Models: Krone Profiliner by MDModding
Krone Cooliner by MDModding
Krone Fridge by MDModding
Schmitz Universal by MDModding
Cistern Fuel by MDModding
Chemical Cistern by MDModding
Cement Trailer by MDModding
All Skins created by scania_dragon based on an original Logos, images and live seen trailers
Credits: MDModding, SCS, scania_dragon
All trailers are standalone and given to the ai-traffic
DLC North is recommended
Compatible to ETS2 v 1.25.x
The known issues (of previous versions) are fixed!
For Updates please visit sdmods.de and read my blog on blog.sdmods.de
Screenshot Gallery: http://gallery.sdmods.de/gal00003.html
Kind regards to you, scania_dragon
www.sdmods.de
previously Archives:
Link 5 (Scania Trailer Pack):
DOWNLOAD
Link 6 (DSV Trailer Pack):
DOWNLOAD
Updated Archives (22 new Trailers):
Link 1 (Krone Profiliner Pack):
DOWNLOAD
Link 2 (Schmitz Universal Trailer Pack):
DOWNLOAD
Link 3 (Krone Coolliner & Fridge Trailer Pack):
DOWNLOAD
Link 4 (Cistern Pack):
DOWNLOAD
Credits:
MDModding, SCS, scania_dragon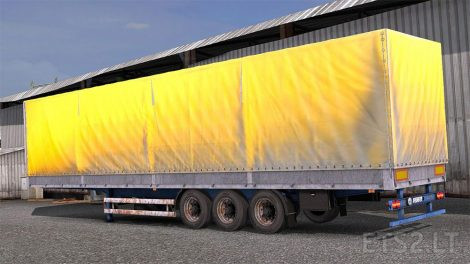 Changed skin
Fixed bugs
Version 1.25
Credits:
Floerar, Drozd
DOWNLOAD 33.7 MB
-Standalone;
-HQ skin;
-Lightmask;
-AO
Version 1.25.x.
Credits:
Excrimea, caspian, dutchliner, molotov, fenix
DOWNLOAD 69 MB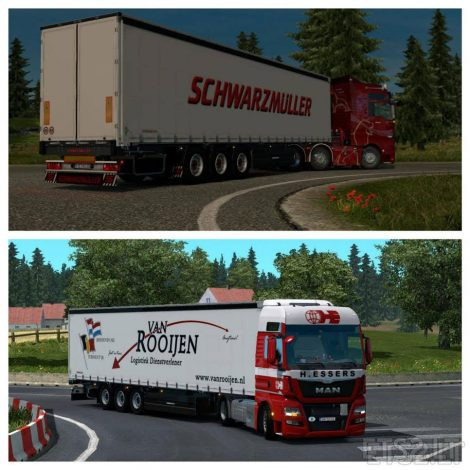 – 1.25 ready
– advanced coupling
– added lights with lightmask
– 20 looks (all in traffic)
– pallett box
– reduced pmg size, no more errors in gamelog
– reworked lod
– new shadow
– new company_paint_job system
– fully compatible with Abasstreppas Pacton wheels
(must be edited in def file)
Changes in this version:
– shadow fixed
– no more flare error message
Credits:
Model & Convert by Ventyres
Axles by Loogie, Holli, Ventyres
Wheel Abasstreppas
Jost Legs by mr.poland, Ventyres
Textures by Pauli/Nordisch, de_ben, pumizo, Arnaud57/Arnook, Ventyres
Skins by DaStig
3D-Rework by MarcDo
© by TTT 2016 (Trailer Tag Team – DaStig & MarcDo)
Credits:
MarcDo, DaStig
19 additional Skins by DaStig:
http://sharemods.com/l3xojcjufn6b/Schwarzmueller_SPA_E3_DaStig-Skins.7z.html
Credits:
MarcDo, DaStig
DOWNLOAD 25 MB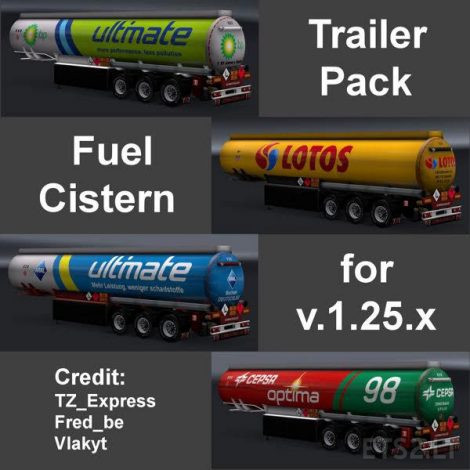 Trailer Pack Fuel Cistern for v.1.25.x
=========================================
All skins new-real firms.
Installation:
1.Unpack archiv
2.File Trailer_Fuel Cistern V1.25.scs copy in
Documents/Euro Truck Simulator 2/mod
3.Allow in Mod Manager…
4.And enjoy….
Credit: TZ-Express
Fred_be
All skins Vlakyt
Credits:
TZ-Express Fred_be All skins- Vlakyt
DOWNLOAD 14.8 MB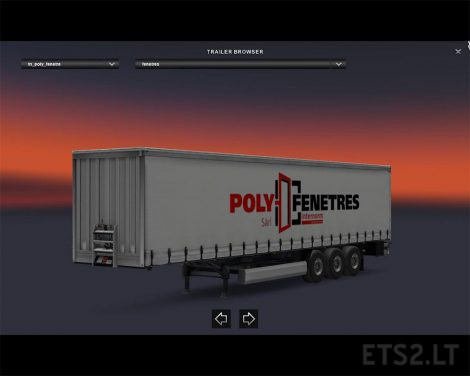 Poly-Windows sàrl company is primarily active in the field of windows and entrance doors
tested 1.25
Credits:
Pires_sergio
DOWNLOAD 9.6 MB
this one skin of a reallife company in switzerland
don`t reupload this mod, respect my work
enjoy it
Credits:
skin: gamma
DOWNLOAD 10 MB
Shadow editors Group
===========================================
AUTHOR:
3D Model: traxex
Convert: traxex
Texturing: traxex
Def: traxex
===========================================
DESCRIPTION:
The naft trailer mod for ETS2 game by shadow editors
+ AO Texture
+ Template
+ new model
+ dont eror
+ mod manenger
===========================================
Tlegram chanel : @shadoweditors
Instagram.com/shadoweditors
[blue]===========================================
Mod is colse for EDITORS
===========================================
and tnx to :
my Professor : shoofer
Credits:
TraXeX(Shadow Editors)
DOWNLOAD MB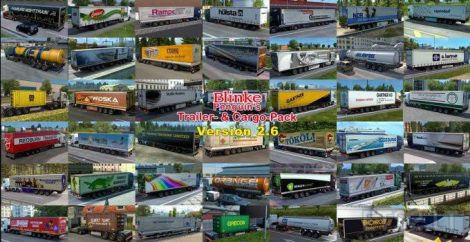 This new version 2.6 has added 19 new trailers of 18 new companies. So, now the pack includes 300 trailer from 255 companies in total. This mod pack is compatible with other trailer / CargoPacks such as Jazzycat packs.
There are 21 new trailers from 15 new companies added
Adapted for 1.25 version
Credits:
Penguin Blinke
DOWNLOAD 814 MB