Category Archives:
Trailers
Beatifull skin SDA created By Guglyluca
tested on 1.27
Credits:
beatifull skin SDA created By Guglyluca
DOWNLOAD 5.5 MB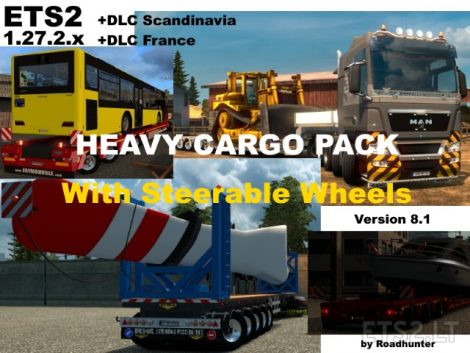 ETS2 1.27.2.x + DLc Scandinavia + DLC France ready
63 Trailer rework by Roadhunter Version 8.1
Only OVERSIZE, LONG Vehicle,CONVOI EXCEPTIONNEL, SCHWERTRANSPORT
All trailer for the Patch 1.27.2.x
All Standalone Trailer
– Steerable Wheels
– with Advanced Trailer Coupling
Compatible with all Trailer Packs and Maps.
credits in the Readme62 file
supported me through PayPal : www.paypal.me/Roadhunter
======================================================
Visit
my page
http://roadhunter-z3d.de.tl/
======================================================
Don´t upload this file on other hoster.
Credits:
Roadhunter and many more
DOWNLOAD 220 MB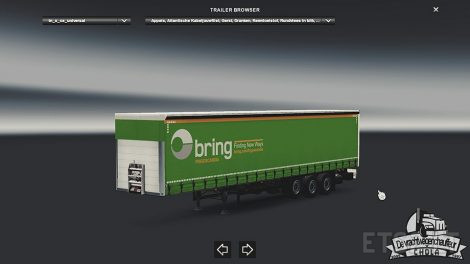 – Standalone
– Support advanced coupling
– Liftable axle
– Tested on 1.27.x
Credits:
EdekLs, Borsuk, Chola97
DOWNLOAD 7.92 MB
Tırsan Trailer
Version=1.27
Liftable Aks
There are mistakes v2 will come
Edit Free
Credits:
By.joaoppg, aBDuLLaH,Yunus Aman
DOWNLOAD 12 MB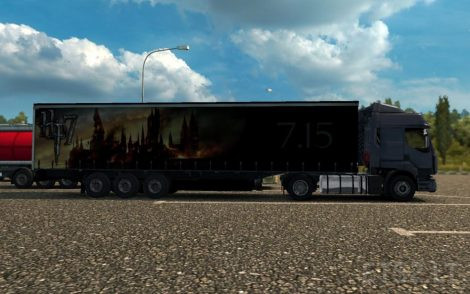 I searched and found that there were no Harry Potter skins for ETS2. So I looked up a tutorial and made my own! 😀 😀 😀
I'm really pleased with myself now. 🙂
Here's the sceenshots (they won't upload here for some reason): https://postimg.org/image/wmpxs07r7/
https://postimg.org/image/3yczos5kz/
https://postimg.org/image/647aja91f/
It's a trailer skin of the Deathly Hallows Part 2 teaser poster, with the tagline, 'It All Ends Here' and the movie release date (July 15th, 2011).
The trailer is in traffic as well as in jobs, and it is classed as bulk.
There are three types of cargo:
Deathly Hallows DVDs (10 000 kg)
Deathly Hallows Blu Rays (10 000 kg)
HP7 Posters (5 000 kg)
You can find the trailers at many places including Ika Bohag (Ikea); so it is available in Scandinavia if you've got the DLC. But it's fine if you don't have it, too.
I will probably make more HP trailer skins in the future.
I hope this brings joy to some of my fellow Potterheads who also play ETS2. 🙂
Happy trucking!
Credits:
Me (Hermironry/Radman26/The Charger Dude)
DOWNLOAD 3.5 MB
This mod add trailer ( Schmitz Cargobull Trailer) in game, work with all version.
Credits:
scs,predator544
DOWNLOAD 9 MB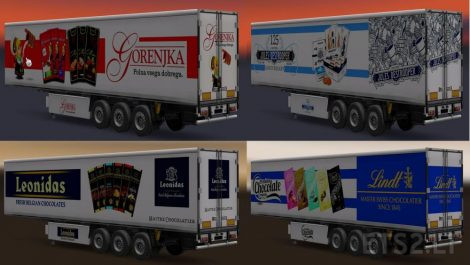 About Pack: Pack include 4 trailers all is standalone, included in traffic and HQ
I upload here only one trailer from that pack. Full pack you can download here —> https://www.patreon.com/blinktmods
MORE MY MODS YOU CAN DOWNLOAD AT
https://www.patreon.com/blinktmods
You can visit my fb group too —> https://www.facebook.com/groups/ETS2.ATS.MODS.By.BLiNKT/
Thank You and if you like my mods please support me with small donations on Patreon
Credits:
BLiNKT
DOWNLOAD 2 MB

Download trailer SUPERGASBRAS STANDALONE for ETS2 version 1.22 up to 1.26 100% compatible with EAA map.
Credits:
Geovane Rocha, Silva War, Sr PeppA do Mau, Anderson Matos, Ewerton Narita
DOWNLOAD 5 MB

This mod adding Kögel Trailers 30 cargo
Tested version 1.26
The trailer are standalone
Compatible with all DLC
The trailer not in traffic
Compatible with all packs trailer
* Respect the download link *
Credits:
SCS,Sisl,Blade1974
DOWNLOAD 97 MB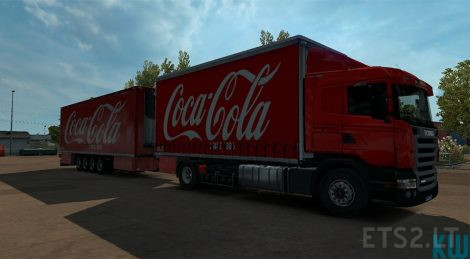 This mod was tested on game V1.26 and was running good. This is a skin for all the tandem trucks and tandem trailers which are by Flemming V. You cannot have two tandem skins enabled at once. If you want to see more Tandem skins then please head over to my topic on the SCS Forurm. DO NOT REUPLOAD, RESPECT MY WORK.
Credits:
Kacperth Workshop, Flemming V, SCS Software
DOWNLOAD 21 MB