Category Archives:
Euro Truck Simulator 2
Mercedes Actros MP4 LUX Interior
Mod tested on last version, work perfect 😀
ENJOY
Credits:
Miki2424
DOWNLOAD 0.6 MB
Pack Interor for Scania T&RS
Exclusive interior and V8 Exclusive
Credits:
Ageratos125rus
DOWNLOAD 12 MB
new tuning
+grill
+sun shild
+light mask
+chs 4×2-6x and ……
fix for 1.27 and fixed bug
Credits:
lucifer
DOWNLOAD 91 MB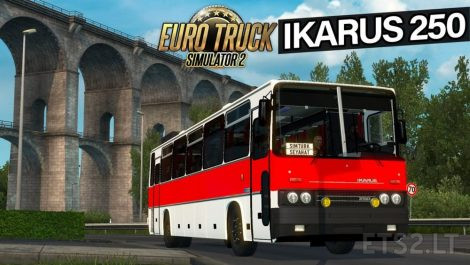 Ikarus 250 Apollo Bus
Tested 1.27 Game Version
Credits:
KanSky
DOWNLOAD 187 MB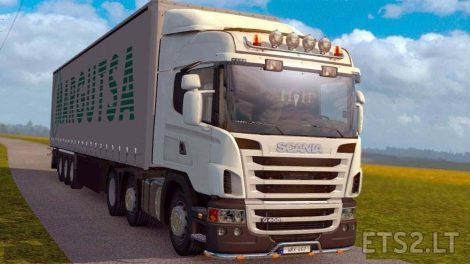 It seems that many people wanted this great mod without the v8 sound.
Here you go!
Tested and works 1.27.
Credits to WEEDA for making this great truck!
Credits:
weeda + TanTan99
DOWNLOAD 61 MB

Mercedes Axor MP2 and MP3 Cab
Taglift and Midlift
New Addons
Sounds
Skins
No all Axor in Traffic
Credits:
Credits: Niksarlı, jgut, danz, zy express Edit: ErenASAN
Credits:
Credits: Niksarlı, jgut, danz, zy express Edit: ErenASAN
DOWNLOAD 334 MB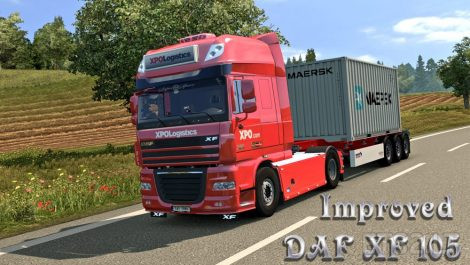 -Completely reworked interiors and dashboard with HD-textures, new parts and components;
-Two new interior variants, four interiors total available: three factory and one tuned;
-Mod adds two new cabins: comfort and longline;
-Ten cabin variants total;
-Every cabin type has its own high quality internal and external interior models;
-New hd drivers models for both UK/EU interiors;
-More than 60 types of various tuning parts;
-Standard and custom chassis available (more than 100 combinations total);
-Added 3 and 4-spoke "old skool" steering wheels with various colors;
-Correct dashboard computer by 50Keda;
-Support for both EU & UK trucks;
-Improved visual look of truck model;
-Standard and chip-tuned engines, which vary by sound too (by Kriechbaum);
-Lots of realistic ZF transmissions (by Snoman);
-Added engine badges;
-Advanced coupling supported;
-Two new windshield wiper modes;
-And some other features, which i forgot))
Mod was tested on ver. 1.27. Mod is not compatible with any game versions earlier than 1.27. Mod doesn`t have OpenGL support!
Please do not reupload this mod to other filehostings and keep original link!
Credits:
AlexeyP, Kriechbaum, 50Keda, MrCapital, Snoman, SCS Software
Changelog for v1.5.1
-Fixed overbright windshield bug;
-Fixed few small holes in interior models;
-Decreased brightness of roofsigns backlight;
-Fifth wheel for 6xX factory chassis moved backward;
-Fixed wrong light flares locators angles for custom chassis taillights.
Credits:
AlexeyP, Kriechbaum, 50Keda, MrCapital, Snoman, SCS Software
DOWNLOAD 215 MB
Beatifull skin SDA created By Guglyluca
tested on 1.27
Credits:
beatifull skin SDA created By Guglyluca
DOWNLOAD 5.5 MB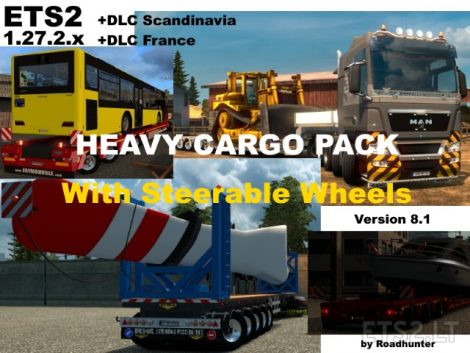 ETS2 1.27.2.x + DLc Scandinavia + DLC France ready
63 Trailer rework by Roadhunter Version 8.1
Only OVERSIZE, LONG Vehicle,CONVOI EXCEPTIONNEL, SCHWERTRANSPORT
All trailer for the Patch 1.27.2.x
All Standalone Trailer
– Steerable Wheels
– with Advanced Trailer Coupling
Compatible with all Trailer Packs and Maps.
credits in the Readme62 file
supported me through PayPal : www.paypal.me/Roadhunter
======================================================
Visit
my page
http://roadhunter-z3d.de.tl/
======================================================
Don´t upload this file on other hoster.
Credits:
Roadhunter and many more
DOWNLOAD 220 MB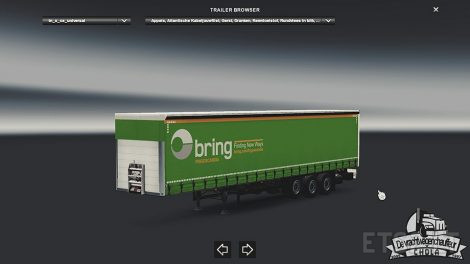 – Standalone
– Support advanced coupling
– Liftable axle
– Tested on 1.27.x
Credits:
EdekLs, Borsuk, Chola97
DOWNLOAD 7.92 MB