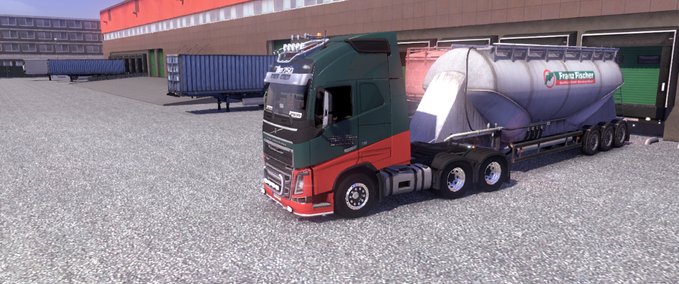 Hello Com,
I have read recently that someone Franz Fischer Skins I was looking for the MAN, SCANIA & MERCEDES (Majestic) each made a skin of this forwarding, if necessary, will follow the rest of Volvo, Renault, Daf and Iveco.
This is my first skin ever for ETS2, he may not be perfect but it should serve its purpose.
Tested with version 1.8.2.5 – There should be no other skinpacks be enabled because the skins are otherwise might not be displayed.
The mod can'll also offered on other sites, but please only with the original link.
Mfg.
TaranDwyn
Credits: TaranDwyn
This is a Euro Truck Simulator 2 ( ets2 ) Mod, in category Skins
Image 1 Image 2 Image 3 Image 4 Image 5 Image 6 Image 7 Image 8 Image 9 Image 10 Image 11 Image 12
DOWNLOAD Link: CLICK