Category Archives:
Euro Truck Simulator 2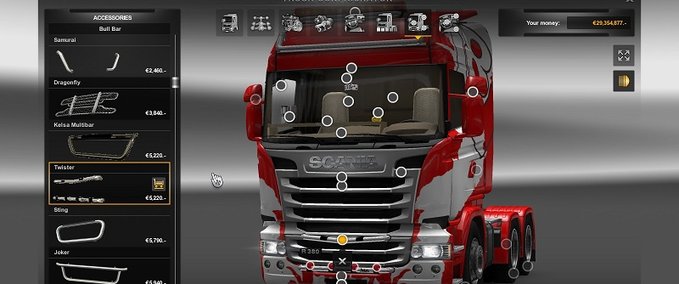 Tested 1.8.2.5s
Credits: bartux
This is a Euro Truck Simulator 2 ( ets2 ) Mod, in category Skins
DOWNLOAD Link: CLICK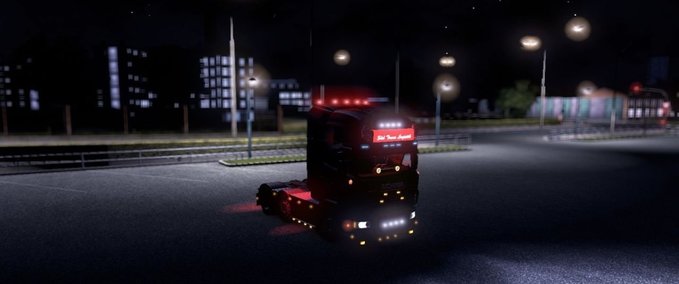 Description: 
Nice turkish tuning mod for Scania R2009 presented by turkish author furkan 61.
Include interior with red lights.
Credits: K-Shoe, Gertjan Kamminga, Gerben, Paul, furkan 61
Version: 1.8.2, 1.8.2.3, 1.8.2.4, 1.8.2.5, 1.9.1, 1.9.2, 1.9.3, 1.9.4
Credits: furkan 61
This is a Euro Truck Simulator 2 ( ets2 ) Mod, in category Trucks
Image 1 Image 2 Image 3 Image 4 Image 5
DOWNLOAD Link: CLICK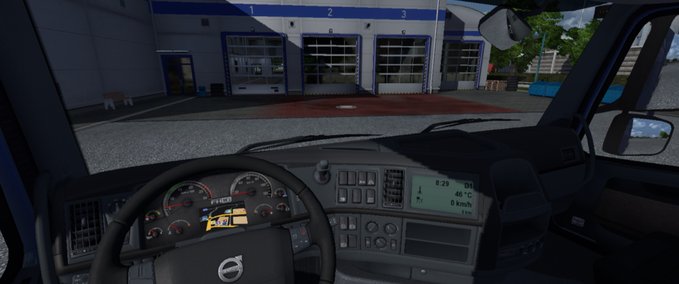 Unzip the .scs archives into your "My DocumentsEuro Truck Simulatormod" folder
Volvo FH Classic – Dashboard GPS
Description:
A small change inside Volvo fh classic-Dashboard GPS
A small mod I made a while ago and been using daily. I thought it would be nice to share with you, people.
In Standard version, it replaces the dashboard info screen with a GPS screen, and relocates the first to the side, replacing the ventilation outlets.
For the Exclusive variant, the GPS screen is slightly larger and you also get the above mentioned info screen, like the Standard.
These interiors are standalone and should not create any conflict.
Authors:
Interior model by
 SCS Software
Tweaks, definitions and model editing
ohaha
Version game:
Tested in version 1.9.x
Install: 
Unzip the .scs archives into your "My DocumentsEuro Truck Simulatormod" folder
After that you need to activate the mods you want to use
Credits: EDD123
This is a Euro Truck Simulator 2 ( ets2 ) Mod, in category Trucks
DOWNLOAD Link: CLICK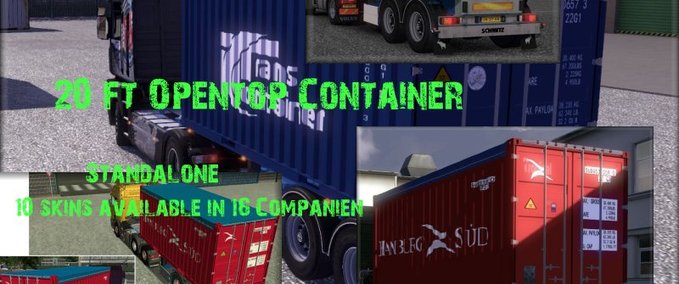 20 ft opentop container11.03.2014
convert to ETS2 1.8.2.5 by Road Hunter
Trailer is standalone
Cargo: Schmitz 2axle 20ft Open
Weight: 15 tones
Trailer comes in 16 companies
with 10 different skins
Matson, Crowley, Hapag-Lloyd Container Trans, Tropical, APL,
Hamburg Süd, DSV, Cosco, Seaco
————————————————– ————–
————————————————– ————–
credits model
Base trailer model: Tony1971 + parts from Schmitz by EED12
Base Container: by EED123
Skins: Nordich
Opentop version: Mr_Zer
Credits: Roadhunter
This is a Euro Truck Simulator 2 ( ets2 ) Mod, in category Trailer
DOWNLOAD Link: CLICK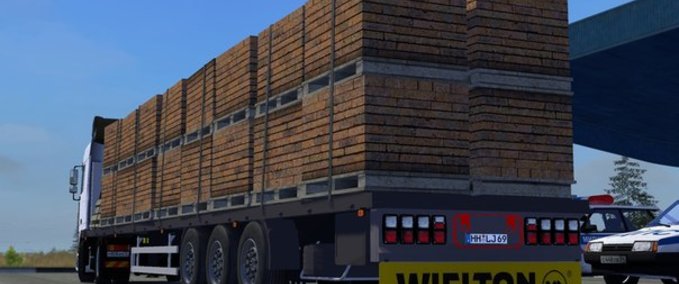 Replace Aerodynamic
Credits: ScaniaL
This is a Euro Truck Simulator 2 ( ets2 ) Mod, in category Trailer
DOWNLOAD Link: CLICK