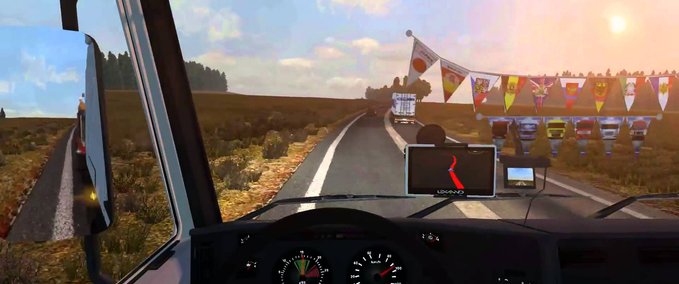 I have various errors corrected by the map.
There is a small part of the state of Wyoming on the map.
Objects from the card game Rig'n'Roll for 18 Wheels Of Steel Haulin made.
START GAME IN TOWN CASPER!
Authors:
Founder Eugene Filonov card (DeXtor31)
Thanks for the help in the tests: Yevgeny Rudakov (Jon Ruda), Alex Buda (The Alive55).
Just thank Americans: Dan, Colonel # 13 – for objects
Edit. by racebandit01
Credits: racebandit01
This is a Euro Truck Simulator 2 ( ets2 ) Mod, in category Maps
DOWNLOAD Link: CLICK