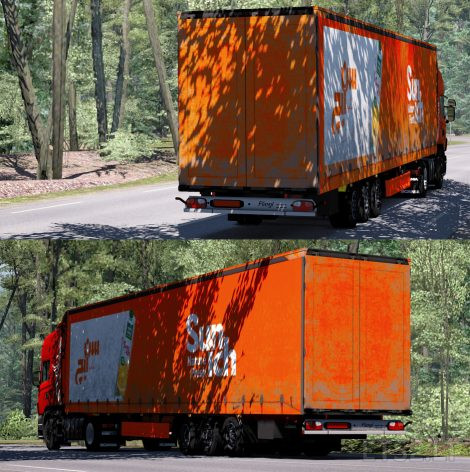 Tested On 1.27
Standalone
Tnx obelihnio
Credits:
Farzad – obelihnio
DOWNLOAD 20 MB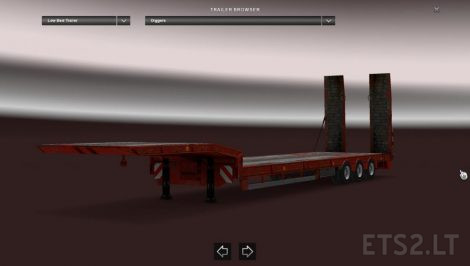 Empty Lowbed Trailer for multiplayer
you can use on single player and Multiplayer
they don't need any DLC
works on MP
you dont allow reupload
thank you for using
enjoy…
Credits:
M.Hadi
DOWNLOAD 7 KB

30 skins from European Companies. In order:
– Germany: APL, Dennree, Fischer Trans, Schütz, Söllner, Ziehl Abegg
– Estonia: Maksimarket
– Finland: Valio
– France: Agenau, Cemoi, Heppner
– Holland: Breedijk, Oldenburger
– International: McDonalds
– Italia: latte maremma
– Lithuania: Rimi
– Norway: Kiwi, Oko Kompaniet
– Austria: tsg
– Poland: Tesco
– Sweden: City Gross, GDL, Skohuset
– Switzerland: Bionichepharma
– Slovenia: Ljubljanske Mlekarne
– Spain: Decoexsa, General Courier, Sparber Group
– Hungarya: Bonafarm, Pick
– Medium quality (2048)
– Standalone
– KI traffic
– Cargo
– Game Version 1.27 + 1.28!!
– Clean game log
Credits:
Trailer: Stanley Skins: Rudi
DOWNLOAD 511 MB
This mod has no lines and it is tested on v.1.27.2.9.
Credits:
aleksander_sten
DOWNLOAD 1 MB
Tested version 1.28.Xs
* Respect the download link *
Credits: AU44, Fred_be
DOWNLOAD 5.4 MB
skin is maded for Scania RJL
Tested on latest version of game
Respect authors work
Enjoy!
Credits:
Alexandar Lone Wolf
DOWNLOAD 285 KB
Tested on 2.17 (likely works on 2.18)
Check out Stuart Venus at https://www.youtube.com/user/stuartvenus87
Credits:
KinkyViking
DOWNLOAD 21 MB
This is ONLY settings file for Reshade 3.0.8 ( http://reshade.me/#download ). These settings were tuned for use with Spring Weather mod made by Grimes (forum.scssoft.com/viewtopic.php?f=34&t=199140) as well as vanilla game to get ingame image as close to photorealistic as possible.
Downloaded file should be placed at your ets2gamedir/bin/win_x**/ and loaded in Reshade interface.
Strongly recommended graphic settings:
HDR – On
Color correction – off
MLAA – off
Anisotropic filtering – 16x forced in driver along with FXAA
I'm also suggest to set every "Bloom multiplier" parameter in hdr.sii (inside "def" directory of Grimes'es mod) to (0.25, 0.25, 0.25) or even lower.
Credits:
Authors of original Reshade injector. ETS2 settings tuned by CaptIISilveR
Credits:
Credits: Authors of original Reshade injector. ETS2 settings tuned by CaptIISilveR.
DOWNLOAD 12 KB